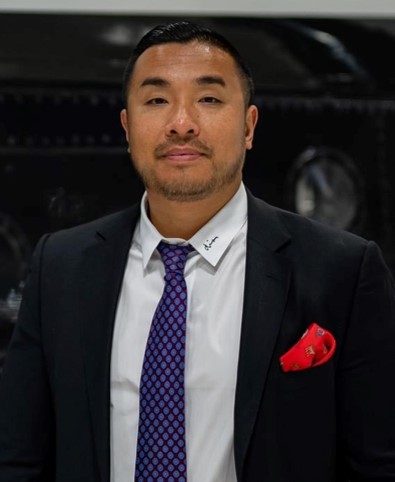 Mr. Jay Jiang Yu – Chairman of the Board of Directors, President & CEO
Mr. Yu is a serial entrepreneur with over 16 years of capital markets experience on Wall Street. Mr. Yu's experience includes advising both private and public company executives and providing corporate advisory services with respect to equity financings, mergers and acquisitions, structured financings, initial public offerings and listings on recognized stock exchanges in North America. Mr. Yu previously worked as an analyst as part of the Corporate & Investment Banking Division at Deutsche Bank on Wall Street in New York City. Mr. Yu is an active philanthropist and the founder of a non-profit organization that provides access to sports and education to underprivileged youth in New York City.
In 2021, Mr. Yu was a recipient of The Outstanding 50 Asian Americans in Business award. Mr. Yu holds a Bachelor of Arts (Psychology) degree from the City College of New York and has also completed core courses at the Borough of Manhattan Community College and Columbia University in the City of New York.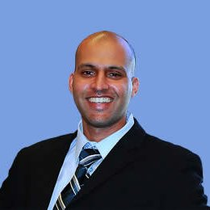 Mr. Jaisun Garcha, CFO
Jaisun Garcha has over 20 years of experience in financial management, corporate governance, and risk management in both public and private companies, including high-growth and start-up stage organizations. He has taken several companies public through IPOs and RTOs and has been the CFO for multiple publicly traded companies in the last decade.
In addition, he has played a key role in several equity and debt financings totaling over $35 million and has successfully integrated the financial operations of numerous companies as part of various mergers and acquisitions. He is a Chartered Professional Accountant (CPA, CGA) and holds an MBA from Laurentian University and a Bachelor of Science degree from the University of British Columbia.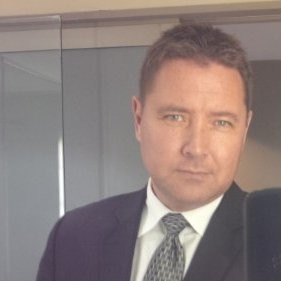 Sean Tufford

,

Director of Business Development

Mr. Tufford of Halifax, Nova Scotia, has many years of experience in the investor relations and capital markets realm with strong personal connections to the international financial community. He has previously assisted several junior and development staged mineral resource companies in Canada, USA, and Mexico, including Canadian Metals, GoGold Resources, Brigus Gold, and he can call upon his team and wealth of experience in marketing, strategic partnerships, business development, raising capital, and mergers and acquisitions.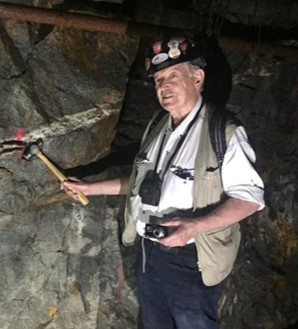 Dr. Stewart A. Jackson – Technical Advisor
Over a career spanning several decades, Stewart Jackson, Ph D. was involved in the discovery and development of several major resource discoveries including the multi-billion dollar Red Dog zinc-lead deposits in Northwestern Alaska, currently operated by Teck; the Viken deposit in Sweden containing over 1 billion pounds of U3O8 and a multi-billion pound resource of molybdenum, vanadium, and nickel and zinc; and the Turnagain nickel-cobalt-platinum deposit at Dease Lake, British Columba, from prospect to that of a large nickel resource, currently held by Giga Metals.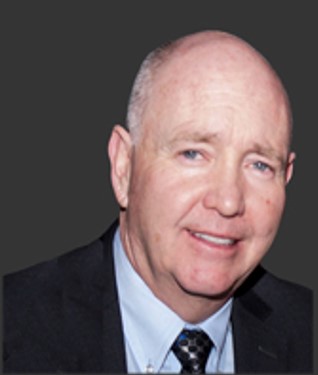 Mr. Terence F. Coughlan, P.Geo, Board of Advisors
Actively involved in the mineral resource industry since 1984, Mr. Coughlan brings with him a nearly 40-year record of success in mineral exploration, operations and corporate development.  The founding Chief Executive Officer of GoGold Resources (TSX – T: GGD), a Canadian-based gold and silver producer established in 2008 with initial assets in Newfoundland, during his role as CEO the company had raised tens of millions of dollars in financing for GoGold Resources.  Notably, each of the last three public companies that he has been involved with have all developed a producing mine.  Mr. Coughlan holds a Bachelor of Science degree in Geology from Saint Mary's University and is a qualified person as defined by National Instrument 43-101.