Mr. George Drazenovic, CEO
Mr. Drazenovic is an entrepreneur who has incubated start-up ventures in a variety of sectors, including alternative energy, pharmaceuticals, technology and natural resources. A Chief Financial Officer ("CFO"), director and consultant for several junior publicly-traded resource companies, he brings business development, planning and securities regulatory experience on the Canadian and U.S. Exchanges. Early in his career, Mr. Drazenovic was employed at a leading utility responsible for evaluating, structuring and promoting wind, wave and battery technology opportunities, and led a biopharmaceutical start-up as its first employee, raising several million dollars for early stage trials, whereas today it trades at a market capitalization of nearly $100 m. In recent years, he has raised tens of millions of dollars in early stage financing and has facilitated the acquisition of in excess of 100,000 acres of mineral leases in the Clayton Valley, Paradox Basin, Idaho Cobalt Belt and Carlin Trend.
Wu Zijian, Chief Financial Officer
Mr. Wu has served as the CFO at Zhejiang Jinbao Pharmaceutical Co., Ltd. since May 2020. From September 2018 to December 2018, Mr. Wu served on the Board of Directors at SSLJ, Inc, a company listed on Nasdaq. From April 2018 to April 2019, Mr. Wu served on the Board of Director at Shanghai Lianrong Equity Investment Fund Co., Ltd.
Mr. Terence F. Coughlan, P.Geo, Board of Advisors
Actively involved in the mineral resource industry since 1984, Mr. Coughlan brings with him a nearly 40-year record of success in mineral exploration, operations and corporate development.  The founding Chief Executive Officer of GoGold Resources (TSX – T: GGD), a Canadian-based gold and silver producer established in 2008 with initial assets in Newfoundland, during his role as CEO the company had raised tens of millions of dollars in financing for GoGold Resources.  Notably, each of the last three public companies that he has been involved with have all developed a producing mine.  Mr. Coughlan holds a Bachelor of Science degree in Geology from Saint Mary's University and is a qualified person as defined by National Instrument 43-101.
Sean Tufford

,

Director of Business Development

Mr. Tufford of Halifax, Nova Scotia, has many years of experience in the investor relations and capital markets realm with strong personal connections to the international financial community. He has previously assisted several junior and development staged mineral resource companies in Canada, USA, and Mexico, including Canadian Metals, GoGold Resources, Brigus Gold, and he can call upon his team and wealth of experience in marketing, strategic partnerships, business development, raising capital, and mergers and acquisitions.
Jessika Angarita
Board of Directors – Corporate Director
Has 10 years of experience in the Investor Relations industry, identifying strategic opportunities through her knowledge on and connections with UHNW, socialites, influencers, and investors worldwide.
In 2009, Jessika worked as an Investor Relations Associate in several Canada-based natural resource companies listed in the Toronto Stock Exchange. During a six-year period, she contributed to diverse initiatives including assisting with the financing, due diligence, and negotiation between parties, as well as coordinating international roadshows, seminars and trade shows. Jessika has developed and executed strategic investor and analyst targeting programs to maintain a global network of shareholders informed.
In her most recent role at Camper & Nicholsons International, Jessika led the Marketing and Business Development department for the Americas. She secured several partnerships with luxury brands and produced yacht shows, including Monaco, Fort Lauderdale, Miami, and Palm Beach.
Mr. Nicolas Lin,
Board of Directors – Corporate Director
Mr. Lin is an experienced Corporate Finance Executive with particular expertise in the field of U.S. ECM transactions on the NASDAQ markets. Mr. Lin has advised and participated in a number of such transactions, often on behalf of Chinese and other Asian clients. Mr. Lin has also previously served as Legal and Admin Director of Moxian Inc. a NASDAQ listed entity. Mr. Lin has a vast experience in public companies' directorships, and he was also a Manager at 8i Capital Limited, where he was involved in advising businesses to list in the United States and London, fund-raising and restructuring work. Mr. Lin graduated from Queen Mary, University of London with LLB in Law in June 2010.
Mr. Logan B. Anderson, Corporate Secretary
Logan B. Anderson is a businessperson who has been the head of 11 different companies and currently occupies the position of President of Amteck Management, Inc., President at Amteck Financial Corp., Chief Financial Officer, Secretary & Director at Aloro Mining Corp., Chief Financial Officer & Director at International Battery Metals Ltd., Chief Financial Officer, Secretary & Director at Scotch Creek Ventures, Inc., Chief Financial Officer, Secretary & Director at Ovation Science, Inc. (Canada) and Chief Financial Officer & Director at InsuraGuest Technologies, Inc. Logan B. Anderson is also Member of Chartered Accountants Australia & New Zealand.
Explore Investor Relations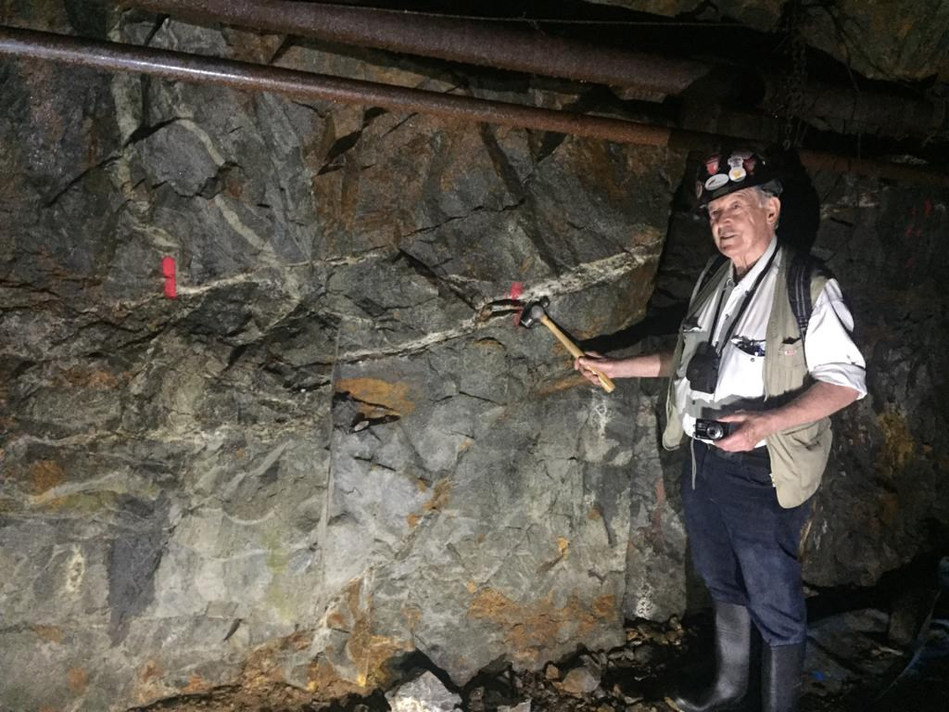 Dr. Stewart A. Jackson
Technical Advisor
Over a career spanning several decades, Stewart Jackson, Ph D. was involved in the discovery and development of several major resource discoveries including the multi-billion dollar Red Dog zinc-lead deposits in Northwestern Alaska, currently operated by Teck; the Viken deposit in Sweden containing over 1 billion pounds of U3O8 and a multi-billion pound resource of molybdenum, vanadium, and nickel and zinc; and the Turnagain nickel-cobalt-platinum deposit at Dease Lake, British Columba, from prospect to that of a large nickel resource, currently held by Giga Metals.