St. James Gold Corp. (the "Company") is pleased to announce encouraging assay results from five of 16 initial diamond drill holes from the 2021 drilling campaign at the Florin Gold Project located in Mayo Mining District, Yukon Territory, Canada (Fig 1.). The step-out drilling program was designed to increase mineral resources within the currently defined resource pit shell where 2.47M oz gold inferred resource1 exists.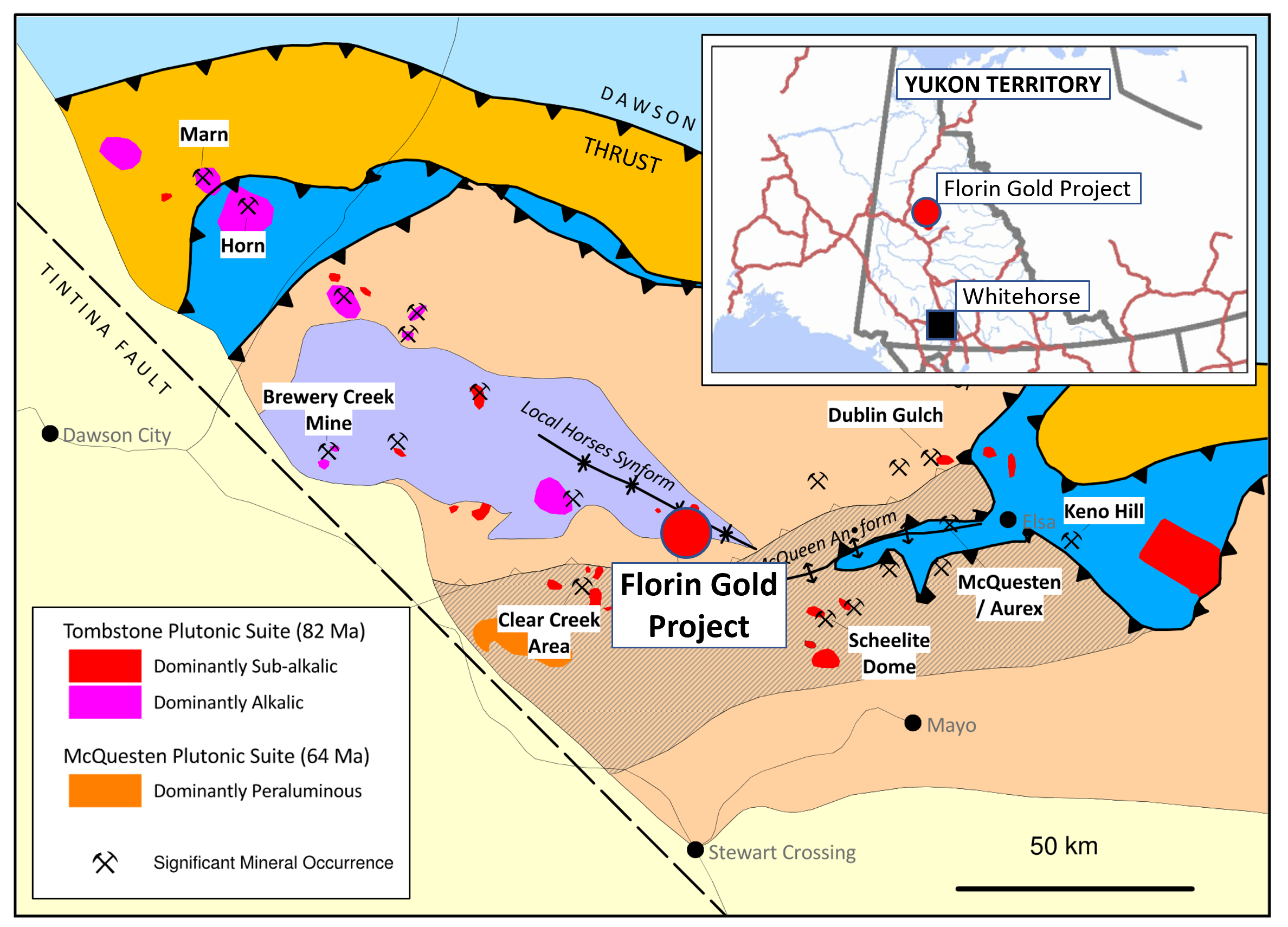 Figure 1: Location of Florin Gold Project area relative to other multi-million-ounce gold projects.
Highlights
These latest drill results show broad intersections of gold including intermittent higher grade intervals that will inform future drilling programs.
Step-out drilling was completed within untested areas within proximity to the inferred mineral resource and within areas previously considered as waste strip ratio within the current inferred resource pit.
Holes 63, 65 and 66 were drilled to the northeast at an azimuth of 028°. The assay results from these holes indicate the resource remains open in all directions and at depth.
Exploration on the property including drilling, surface mapping, rock and soil sampling of gold anomalies has tested less than 1% of the property to date.
The Florin Gold Project is a reduced intrusion related gold deposit located in the prolific Victoria Gold – Keno Hill – Scheelite Dome gold district in Yukon. Gold mineralization is hosted in a granite intrusive that extends for at least 5km of strike along the Jethro Fault of which only 1 km has been drill tested to date.
Further assay results expected over the next several weeks.
Results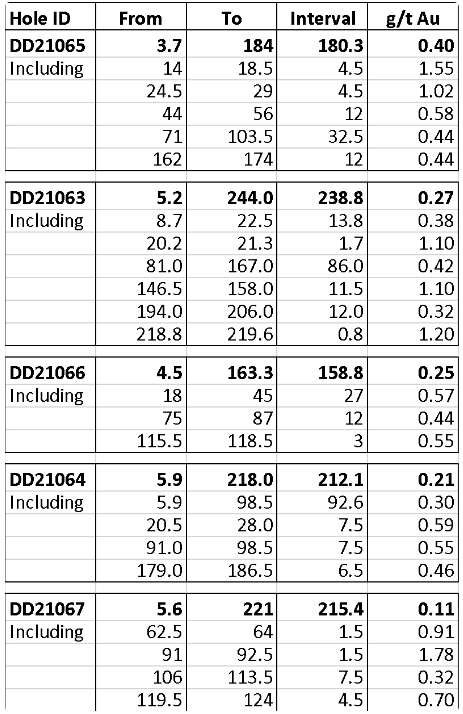 Notes:
1. True widths of intersections are unknown at this time.
2. Mineralized intervals are calculated using the weighted Au average based on length of sample, a lower cut-off of 0.3 g/t Au , including low grade zones no greater than 20 metres in length.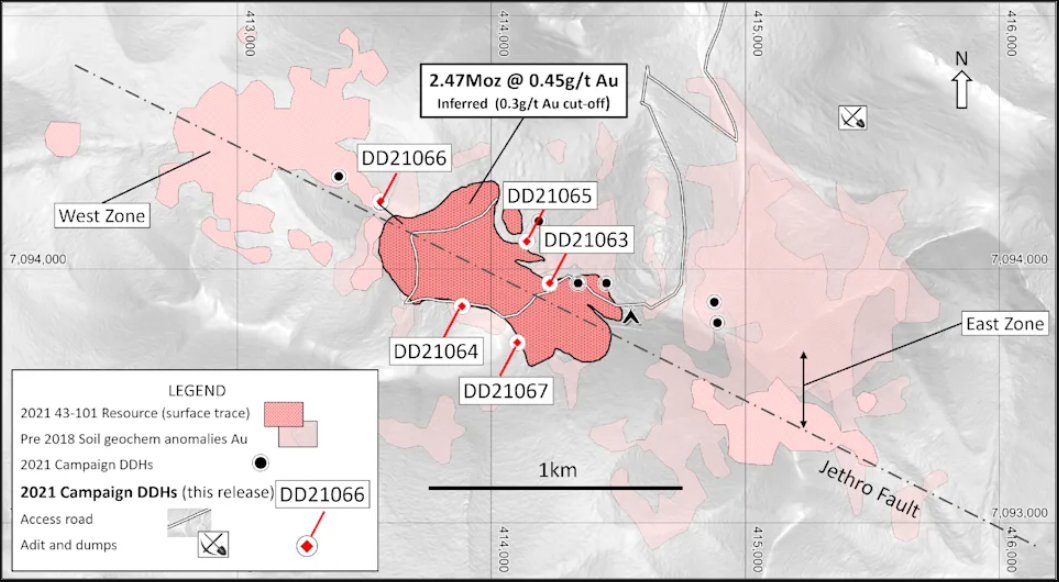 Figure 2: Location of Diamond Drill Holes mentioned in this News Release
George Drazenovic, CEO of St. James Gold comments, "We are pleased that this first batch of assay results from the late 2021 diamond drill campaign show encouraging gold values down the length of each hole including some encouraging intercepts in areas previously modelled as waste rock areas. These mineralized intercepts are expected to lower the current conceptual strip ratio at the Florin Gold Project. We expect to report further results from the campaign over the course of the next few weeks. These first results from the 2021 exploration season will give us valuable information to guide future exploration programs and resource expansion drilling."
About the Sampling Drill samples were collected from split [NQ2 drill core at a nominal 1 metre interval breaking at major geological boundaries such that no sample interval was less than 0.5 metres or greater than 1.5 metres]. The samples were submitted to ALS Canada Ltd, Whitehorse for drying, crushing and pulverization in preparation for analysis in Vancouver of gold by Fire Assay and a suite of trace elements by ICP-AES method. [Gold assay results measuring over 10 g/t are re-analyzed by Fire Assay using a gravimetric finish].
ALS Canada Ltd. is accredited by the [Standards Council of Canada, the Canadian Association for Laboratory Accreditation and QMI-SAI Global and is an ISO 9001 and 17025 certified analytical laboratory].
Samples submitted were half core sawed.Average weight 3-4 kg per sample.
Samples were fine crushed 90% < 2mm. Then a 500 gm split was pulverized to 95% <106 um. A 50 gm split was analysed by Au Fire Assay with an AA finish. A 33 element four acid ICP-AES analyses was also completed on the sample.
Quality Assurance Quality control consisted of inserting Blanks, Standard purchased from CDN Laboratories Ltd for gold ores (CDN-GS-1P5C, CDN-GS 5x, CDN-10G), and Blanks of Garden rock, either quartzite or dolomite. Coarse reject duplicates were requested for duplicate sample checks. Approximately 12% of samples were submitted as Standards, Blanks or Duplicates,
Dr. Stewart Jackson, P Geo, senior technical advisor geologist, and a Qualified Person within the meaning of National Instrument 43-101 (Standards of Disclosure for Minerals Projects), has reviewed and approved the technical and scientific information presented herein as accurate and has approved this news release.
For Full Release: https://www.globenewswire.com/news-release/2022/03/23/2408753/0/en/St-James-Gold-Corp-Announces-Initial-Drilling-Results-from-the-2021-Diamond-Drill-Program-at-the-Florin-Project-Yukon-Territory-Canada.html
Press Releases
Latest News
7/5/2022
St. James Gold Corp. Mobilizes Drill And Crews To The Florin Gold Project In Yukon Territory, Canada
St. James Gold Corp. (the "Company") (TSXV: LORD) (OTCQB: LRDJF) (FSE: BVU3) is pleased to announce that it has commenced camp construction and mobilized drill equipment and crew to the road accessible Florin Gold Project which is host to the 2.47 million ounce Florin Inferred Resource*, located within the Florin Project area, 60 km northwest of Mayo County, Yukon Territory, Canada...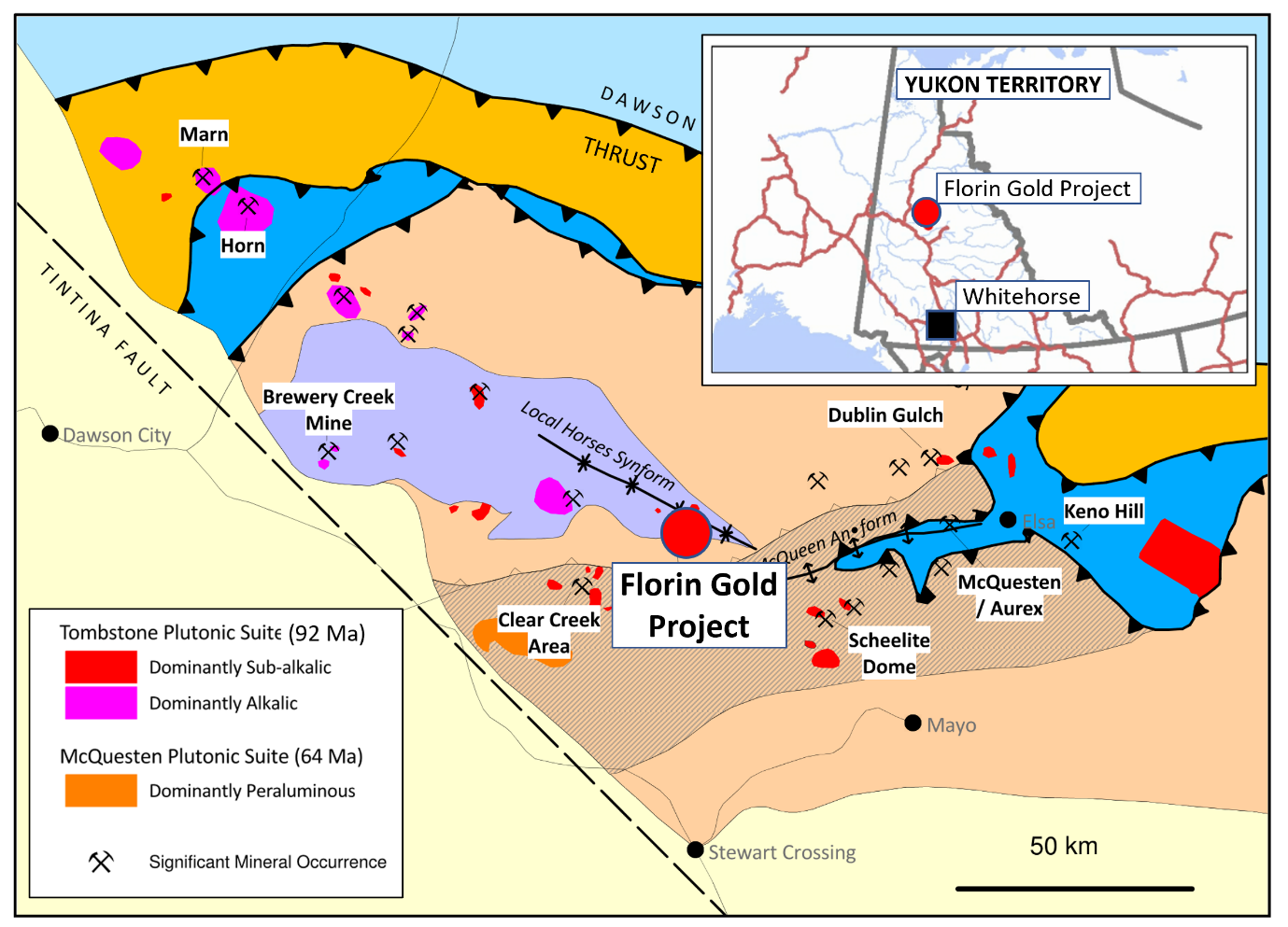 St. James Gold Corp. (the "Company" or "St. James") (TSXV: LORD) (OTCQB: LRDJF) (FSE: BVU3) is pleased to announce the results of its 2021 season, soil sampling program...
read more